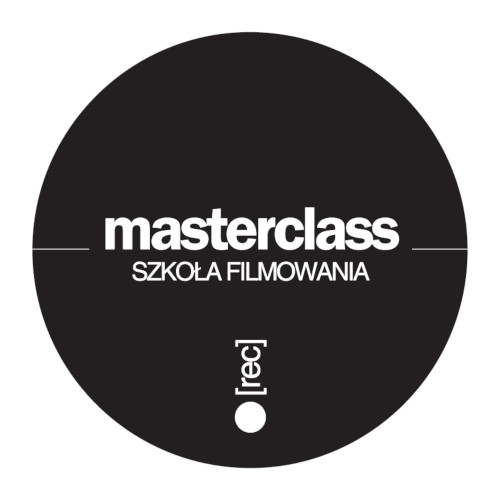 Watch the films awarded during the 6th edition of "MASTERCLASS - Film School"
All awarded workshop etudes, realized as part of the 6th edition of the "MASTERCLASS – School of Filmmaking" workshop, can be viewed online. For six weeks, participants followed lectures and webinars, and then realized short film forms as part of the workshop exercises. The best etude was honored with a financial prize.
The aim of the workshop was to teach participants the conscious reception of a film work. The most important element of the project is a series of practical trainings in individual film fields (script, direction, production organization, production, editing), during which young people – based on professional technical and hardware facilities – create their first short films under the guidance of professionals.
Specialists who shared their knowledge with the participants were invited to the 6th edition of the "MASTERCLASS – School of Filming". Over 100 listeners took part in this year's edition. Due to restrictions related to the Covid-19 epidemic, meetings were held in the form of online lectures, webinars and online consultations.
Lectures and webinars were conducted, among others, by cinematographer Arkadiusz Tomiak, film critic and screenwriter consultant Michał Oleszczyk, editor Przemysław Chruścielewski, producer Magdalena Kamińska, director and screenwriter Łukasz Grzegorzek, and actor and originator of the MASTERCLASS project – Mateusz Damięcki.
– In the minds of young people, even amateurs, there is a belief that to create a film you need to have extraordinary, secret knowledge and secret skills. It turns out that everyone can create and at such a level that will communicate with viewers around the world. I encouraged this too. Of course, knowledge and experience come with time, but all attempts are valuable. Most often, I answered the questions: yes, you can do it – Przemysław Chruścielewski, who has been cooperating with the FILMFORUM Association for three years, said MASTERCLASS for Polish Radio.
Workshops and webinars can still be viewed online. They are located on the Youtube channel of the FILMFORUM Association (link).
Workshop participants in surveys wrote that they were highly motivated to do practical activities. "The selection of lecturers meant that I had an overview of all areas of film production." – one of the participants summed up his experience in the survey. Many of them wrote about fulfilled expectations. "For many of us, this knowledge was invaluable because it was transmitted by practitioners, people who often built their workshop based on their own experience." – added another participant. "Each of the lecturers created a reliable, yet easy to learn lecture, and during the webinars he answered exhaustively interesting questions." – wrote another. "Lecturers were able to interest the recipient, and their own work helped test the acquired knowledge and skills." – another shared his observations.
Winning films
After the lecture part, the participants carried out workshop exercises. 24 short films were made. The jury composed of Arkadiusz Tomiak, Michał Oleszczyk, Magdalena Kamińska, Łukasz Grzegorzek and Mateusz Damięcki awarded the best project in terms of workshop and art in financial terms. Julia Klimek's "City during a pandemic" won. The prize of PLN 1,000 was financed from the funds of the Capital City of Warsaw.

The jury also awarded four honorable mentions. They were received by: Julia Kałużna for the film "I am", Filip Leszkowicz for "Pandemic", Beata Witkowska for "20 m²" and Alicja Rybarska – "City during a pandemic".
Main prize

"City during a pandemic"

dir. Julia Klimek
Distinction

"I am"

dir. Julia Kałużna
Distinction

"Pandemic"

dir. Filip Leszkowicz
Distinction

"20 m²"

dir. Beata Witkowska
Distinction

"City during a pandemic"

dir. Alicja Rybarska
Organizer: FILMFORUM
Partner: XXVII Liceum Ogólnokształcącego im. Tadeusza Czackiego
The "MASTERCLASS – School of Filming (6th edition)" is co-financed by the Capital City of Warsaw.
The project is under the patronage of the FILMOTEKA SZKOLNA program realized by Filmoteka Narodowa – Instytut Audiowizualny.