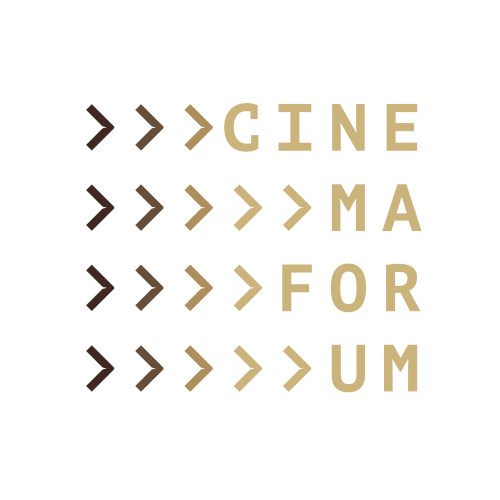 Lars Henrik Gass a special guest of CINEMAFORUM!
The director of the oldest international short film festival in the world will be a special guest of the 18th edition of CINEMAFORUM – the International Short Film Forum in Warsaw.
Lars Henrik Gass has been managing the festival in Oberhausen since 1997. At CINEMAFORUM, the INTERFILMLAB 3.0 project will debate on the links between the VoD market and traditional cinema distribution.
The festival in Oberhausen is by far the most important event dedicated to short films, setting trends and recognizing new phenomena – says Błażej Hrapkowicz. I am very happy that dr Lars Henrik Gass will be our guest this year. His visit is a big event in the context of the growing international significance of our festival – emphasizes the director of CINEMAFORUM.


Considered by many experts as the most important international event in the world of short films, the Oberhausen festival was founded in 1954. The greatest filmmakers of world cinema presented their first film achievements here, among others François Truffaut, Miloš Forman, Roman Polański, Martin Scorsese, Werner Herzog, Agnès Varda, Wim Wenders, and Krzysztof Kieślowski. Until the fall of communism, the festival was a kind of "window to the west" through which viewers could learn about the work of young directors and directors from behind the Iron Curtain. Always involved in political, social and cultural changes, he gathered artists who rejected the existing order, also in the field of film art. In 1962, the Oberhausen festival became famous for its subversive manifesto in which young filmmakers announced the beginning of a new German cinema. Currently, hundreds of feature films, documentaries and animations are shown at the event each year, including video art and experimental works from the border of audiovisual arts. In 2015, the Grand Prix of the festival in Oberhausen won the animation "Voice of my Soul" by dir. Wojciech Bąkowski.

CINEMAFORUM – The International Short Film Forum will be held on November 6-10, 2019 in Warsaw – at the KINOTEKA cinema, at the Warsaw Film School and in the A35 Studio. Admission to all festival screenings is free.
photo. Kurzfilmtage Daniel Gasenzer
The festival is organized by the FILMFORUM Association. CINEMAFORUM is co-financed by the Ministry of Culture and National Heritage, the Capital City of Warsaw and the Polish Film Institute. Program partners of the event are: Goethe Institut, Warsaw Film School, Mazovia Institute of Culture, Mazovia Warsaw Film Commission, as well as the Danish Institute of Culture and the Austrian Culture Forum.