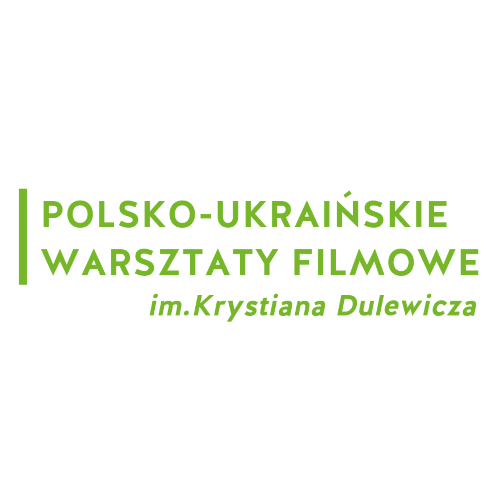 The Krystian Dulewicz Polish-Ukrainian Film Workshops have started!
Youth from Poland and Ukraine once again met in Olsztyn to take part in film workshops under the supervision of experienced filmmakers. Since 2022, the project has been named after Krystian Dulewicz.
European youth met in Olsztyn
2nd October, 2022, the Krystian Dulewicz Polish-Ukrainian Film Workshops started. At the inauguration in the Gallery of the Secondary School of Fine Arts in Olsztyn young people from different parts of Europe met. This year polish youth invited to cooperate not only friends from Ukraine, but also guests from Lithuania, France and Norway.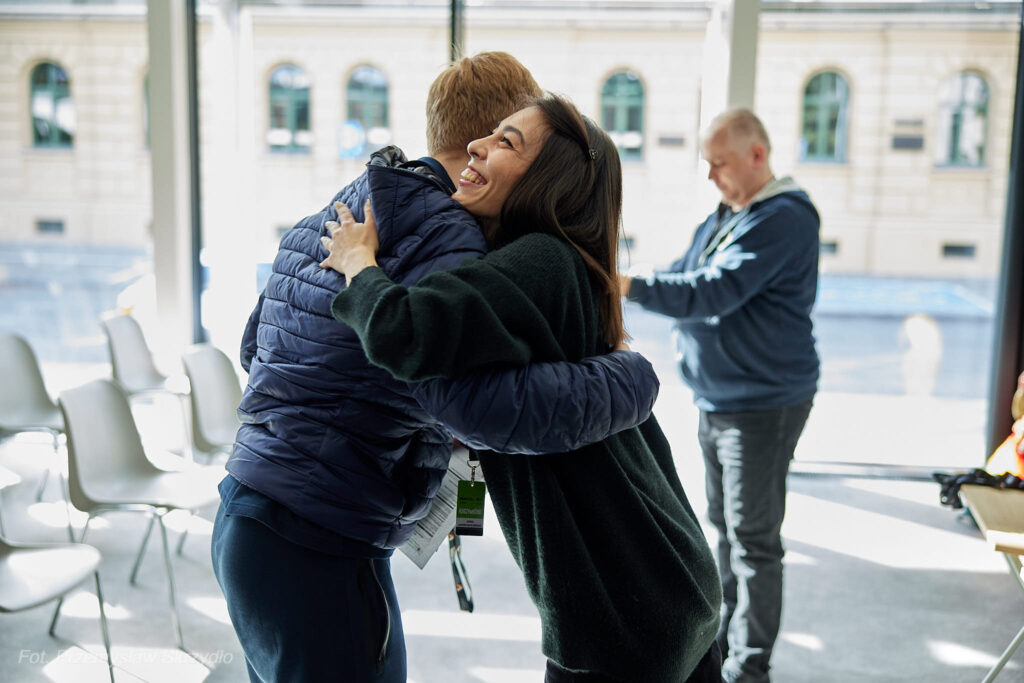 From idea to postproduction
The workshop participants were divided into four groups, each of which makes its own etude – from the idea to the final film. After a day spent on discussions and working together on the script, each of the teams will start shooting.
– My group is extremely efficient and creative. They came up with a great idea on the first day. They chose a very difficult and important topic, but presented it in a comedic and light way. On the second day we started shooting our film. Despite our different temperaments and nationalities (polish, ukrainian and lithuanian), we have great contact and we are working on our project – says Kordian Kądziela, director and screenwriter, who takes care of one of the teams.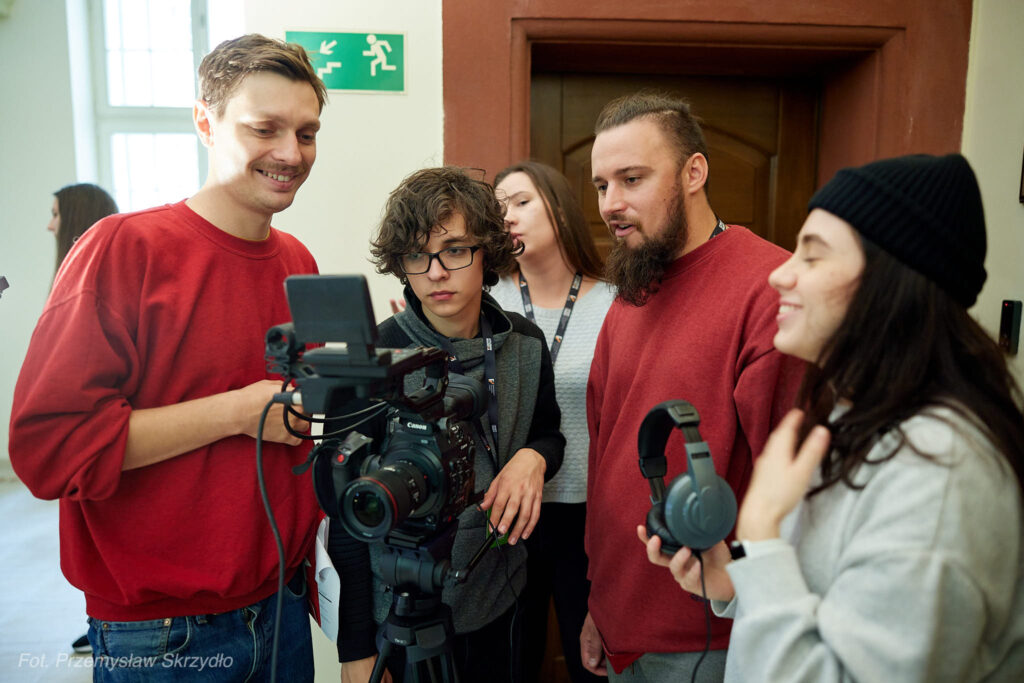 Supervisors and participants
– During the workshops, we learn to work as a team accompanied by Kordian, who supports us at every moment of creating our etude – says one of the participants, Sonya Antonets from Ukraine. – The workshops take place in Olsztyn so we can learn about the history and culture of this city. During our free time we can visit a lot of places. We have an opportunity to learn new things and have fun at the same time.
The supervisors of the other groups were Jakub Bastkowski (editor), Piotr Dylewski (director and screenwriter) and Tomasz Pyrak (cinematographer, editor and photographer). Anna Andriushchenko – the coordinator of educational programs was taken care of every part of project. The films will be presented on Saturday, October 8th, 2022, during the final ceremony of the film educational programs at the 9th WAMA Film Festival.
The organizer of the Krystian Dulewicz Polish-Ukrainian Film Workshops is the FILMFORUM Association. The project is financed by the National Culture Center in Poland as part of the "Polish-Ukrainian Youth Exchange 2022″. The workshop's partner is the CinemaHall Association (Ukraine).