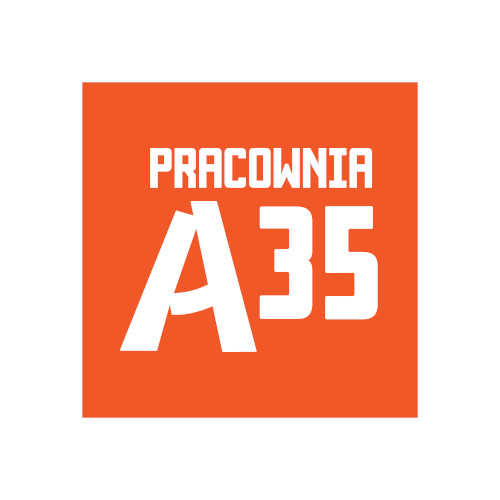 "A35 Lab" - The next stage of the volunteer development program in the field of culture has come to an end
"A35 Lab – volunteering development program in the field of culture "is a project directed at young culture managers. The program implemented in 2019 enabled participants to participate in a series of training sessions on cultural project management and to test their skills in practice.
The subject of the first training was the organization and logistics of cultural events, which was discussed by Piotr Simon – a specialist in the organization and production of exhibitions, theater performances, concerts and incentive travels. Another training on marketing and PR was conducted by dr Anna Wróblewska, the first spokesperson of the Polish Film Institute, and in the years 2014-2018 spokesperson for the Polish Feature Film Festival in Gdynia. Meetings regarding international youth cooperation were led by Karolina Adamczyk, a specialist in public diplomacy, international relations and education abroad.
At the end of theoretical activities, project participants took part in practical workshops led by Maciej Dominiak, a manager and producer of cultural events, under whose guidance the participants developed detailed assumptions for their own micro-projects and planned how to implement them.

The workshops resulted in two cultural events developed independently by the participants of the A35 Lab:
IMPROVISATION WORKSHOPS – open workshops where participants learned the basic techniques of theatrical improvisation, learned how to react quickly in new and unusual situations, and how to listen to themselves and others. Participants had the opportunity to train overcoming stage fright and using it for positive action.

IMPROVISATION THEATER – a performance by the "Pan Wigwam" Improvisation Theater at the Kinoteka cinema cafe. The performance was based on various plot experiments: sudden twists and turns, realism becoming absurd and playing with the horizon of expectations of the viewer.
Events organized by program participants have been included in the official program of the 18th edition of CINEMAFORUM.
The A35 Lab project was also an inspiration to carry out a study on volunteering in the field of film culture, which resulted in a video session and publication, which is a set of conclusions on cooperation with volunteers during film-related cultural events.
The 'A35 Lab' project – volunteer development program in the field of culture 'is co-financed by the Capital City of Warsaw Warsaw.
Learn more about volunteering in Warsaw:
http://ochotnicy.waw.pl