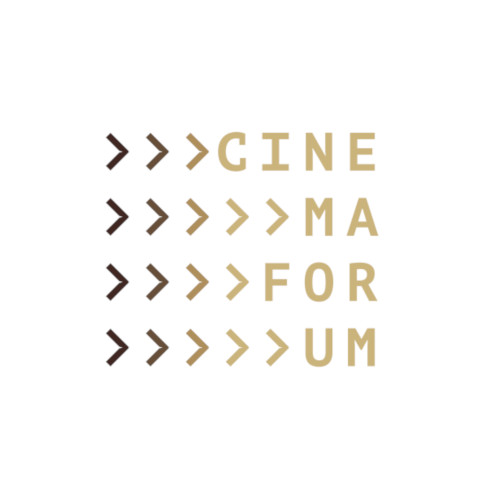 Final of the 17. CINEMAFORUM
See laureates of the Main Competition of the CINEMAFORUM, Jan Machulski Awards and Mazovian Script Competition SCRIPT WARS
Jury of the Main Competition of the CINEMAFORUM – 17. International Short Film Festival consists of:
Janusz Zaorski – director, scriptwriter (Chairman of the Jury),
Zofia Horszczaruk – sales agent,
Joanna Szymańska – film producer,
Marianna Zydek – actress,
Mikołaj Łebkowski – cameraman,
after watching 23 films in the Competition, decided to award following prizes:
HONORABLE MENTION:
"FRY DAY", dir. Laura Moss (prod. Valerie Steinberg, Brendan O'Brien / USA),
HONORABLE MENTION:
"SHADOW ANIMALS", dir. Jerry Carlsson (prod. Verket Produktion / Szweden),
HONORABLE MENTION:
"BONOBO", dir. Zoel Aeschbacher (prod. Salaud Morisset Production – François Morisset / Szwitzerland),
GRAND PRIX in amount 5 000 PLN, finansed by the City of Warsaw:
"WYRM", dir. Christopher Winterbauer (prod. USC – Faissal Sam Shaib / USA).
***
Independet Film Academi consists of:
Natalia Grzegorzek – film producer,
Anna Wróblewska – university lecturer, publicist, journalist, culture manager,
Grzegorz Fortuna – film critic, film distributor,
Rafał Listopad – film editor,
Krzysztof Spór – journalist, promoter and animator of film culture,
after watching 22 films nominated to Jan Machulski Independent Film Awards (edition 2018) decided to award following films and authors:
in category "Best film":
"KOMUNIA", dir. Anna Zamecka,
in category "Best direction":
Damian Kocur for film "NIC NOWEGO POD SŁOŃCEM",
in category "Best screenplay":
Tomasz Gąssowski for film "BARAŻ", dir. Tomasz Gąssowski,
in category "Best pictures":
Weronika Bilska for film "WIĘZI", dir. Zofia Kowalewska,
in category "Best editing":
Magdalena Chowańska for film "NAJPIĘKNIEJSZE FAJERWERKI EVER", dir. Aleksandra Terpińska,
in category "Best actress":
Marta Kosińska for film "POLA", dir. Edyta Rembała,
in category "Best actor":
Jacek Borusiński for film "BARAŻ", dir. Tomasz Gąssowski,
in category "Best documentary":
"WIĘZI", dir. Zofia Kowalewska,
in category "Best animation":
"GYROS DANCE", dir. Piotr Loc Hoang Ngoc.
Award for all activities for young cinema in Poland received Michał Oleszczyk.
***
Jury of the 2. edition of SCRIPT WARS – Mazovian Script Competition consists of:
Izabela Kiszka-Hoflik,
Michał Oleszczyk,
Krzysztof Szpetmański,
Anna Spisz,
Ada Bogdziewicz,
after reading 15 screenplays decided to award following authors: Mention:
Jędrzej Napiecek za scenariusz: "Król, który uciekł",
Third Award in amount 5 000 PLN:
Kamila Tarabura and Maciej Kazula for script "Mokradełko",
Second Award ex aequo in amount 5 000 PLN:
Agnieszka Dąbrowska for script: "Za duży na bajki",
Magdalena Załęcka for script: "Dlaczego ludzie łysieją i trwają przy sobie",
Grand Prix in amount 15 000 PLN:
Magdalena Zarębska-Węgrzyn for script: "Do granicy możliwości".
CINEMAFORUM is financed by the Ministry of Culture and National Heritage and the Warsaw Capital City.
Festival is accompanying by film education programes cofinanced by: ERASMUS+ Programme of the European Union,  Program Unii Europejskiej ERASMUS+, the Office of the "Niepodlegla" Program for 2017-2022 whithin the framework of the "Niepodległa" Grants Program, and Ministry of National Defence Republic of Poland.
Partners of the Festival are: Goethe-Institut in Warsaw, British Council in Poland, Mazovia Warsaw Film Commission, Mazovia Culture Institute, Warsaw Film School and oraz Austrian Forum of Culture.
Organizer of the Festival is FILMFORUM.